Henk Giebels was born in Mierlo (North Brabant, the Nederlands) in 1947. He studied at Teachers Training-Colleges in Tilburg and Eindhoven. He was a schoolmaster and studied Modern History in Tilburg. Since 1975 he was a teacher at the former Macropedius College in Gemert, the town he lives in.
In 1978 he published a booklet on the humanist Macropedius who was born in Gemert. In 1982 he published about Eindhoven Social History. In those years he studied at Nijmegen University and did reseach in the social and economic history of his region.
In 1986 he was elected in the city council of Gemert. In the years 1991-1999 he was a member of the 'Provinciale Staten' (Provincial House of Representatives) of North Brabant. He is a member of D66 (the neo-liberal party Democrats 1966).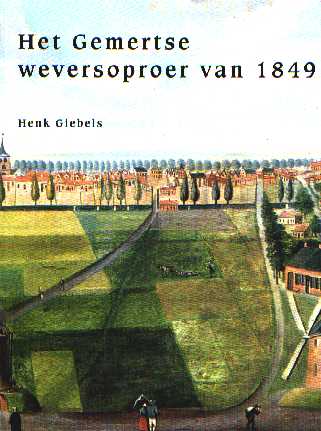 In 1994 he got his doctor's degree in Social Sciences at Tilburg University. His doctor's thesis was about the relation between Socialists and Catholics in the southern part of the Netherlands (i.c. Eindhoven) between 1885 and 1946. At the moment he teaches Modern History at Commanderij College in Gemert. His recent historical research was about the revolt of the Gemert weavers and the occupation of the town by the dutch army in 1849. His book on the subject was published in May 1999.
At the moment dr. Henk Giebels is prepearing the publication of a comprehensive book on the mentioned dutch humanist and playwright Georgius Macropedius (1487-1558). This work is done in cooperation with the latinist dr. Frans Slits from Venlo (NL). Together they hope to be able not only to describe the Life and Works of Macropedius, but they also intend to publish the complete texts of Macropedius' letters and plays on a CD-rom. The book will be published in Dutch by the end of the year 2000. The authors hope to publish an English edition in the year 2001-2002.
Henk Giebels is married to Mieke van Asten. They have three daughters.


April 1999: At the Farewell Party of the Provincial House of Representatives of North Brabant.
Adress:

dr. Henk Giebels
Vondellaan 127
5421 PT Gemert
The Netherlands

Phone: 0492-363352
Email: hgiebels@hotmail.com